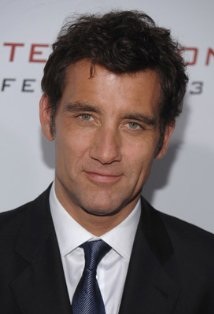 Clive Owen
is an English actor who plays
Dwight McCarthy
in
Sin City (film)
.
Personal Life
Clive Owen was born in Coventry, England on October 3, 1964. Owen started acting in 1988 and later won a BAFTA and Golden Globe award for his role in Closer. Owen has also starred in The Bourne Identity and Duplicity.
Trivia
Had a recurring role on a series of BMW commercials as their mysterious driver. He played a valet in the film "Gosford Park" and played a fellow "Agent" named the Professor in "The Bourne Identity" who was sent to kill Bourne.
Was accepted into the Royal Academy of Dramatic Art in 1984. After he graduated, he joined the Young Vic Theatre.
Has four brothers and was raised by his mother and stepfather.
Has 2 daughters, Hannah Owen (born 1997) and Eve Owen (born 1999), with Sarah-Jane Fenton.
Sources
Ad blocker interference detected!
Wikia is a free-to-use site that makes money from advertising. We have a modified experience for viewers using ad blockers

Wikia is not accessible if you've made further modifications. Remove the custom ad blocker rule(s) and the page will load as expected.