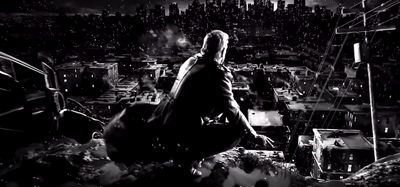 The
Projects
are the run-down and poor side of
Basin City
, is a tangle of high-rise apartments built during the grandest social welfare initiative in the city's history. However 50 years ago and still during their construction the labor problems started; the plumbers stopped working and the city since then is being negotiating a new contract with their union.
The Projects remained unfinished and became home to hopeless and crazy. Crime runs rampant and its inhabitants have apparently evolved their own independent society with almost no legal contact with the outside world.
Marv was born in the Projects and they make Dwight sick.
Gallery
Ad blocker interference detected!
Wikia is a free-to-use site that makes money from advertising. We have a modified experience for viewers using ad blockers

Wikia is not accessible if you've made further modifications. Remove the custom ad blocker rule(s) and the page will load as expected.